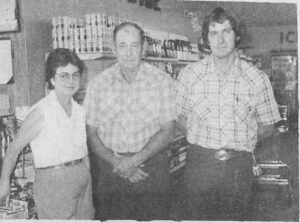 It all started in the mid-sixties with our grandfather Rodnis McGee who owned and operated a small Mom and Pop store on the south end of East Street in Mamou named Rod's.  Our grandfather loved people, playing the violin, and cultivating his garden.  His oldest, a daughter named Delores and youngest son, Michael R. McGee would carry on his legacy serving Louisiana kitchens the best specialty meats long before it was such a popular term.  Smoked Sausage, Boudin, Cracklings and fresh meat in an old-fashioned butcher shop/general store.  In 1978 his son and daughter decided to expand upon this business and opened Rod's Supermarket on the north side of town and became the largest grocery store in Mamou, Louisiana.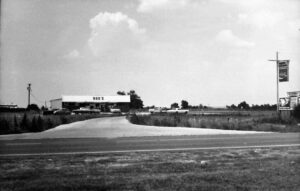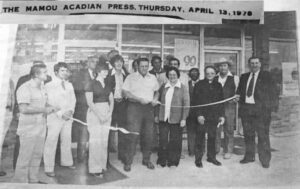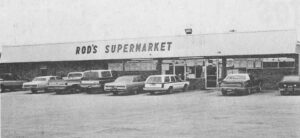 While building and growing the new supermarket, Michael and Becky, raised five children, each worked in the store from an early age. We often state that growing up "we got on and off the bus at the store" and we loved each second. Because of this, we received firsthand knowledge of working with the public and serving our community, while being blessed with the loyalty of great people. This business still stands in Mamou, under new ownership.
In 1999, our father, Michael R. McGee purchased Guillory Wholesale, which had been established since 1965.   During this time, he created and produced two lines of cookware products and named them "Cajun Classic Cast Iron" and "McWare".
McWare and Cajun Classic Cast Iron Cookware products were created because my father knew he could have something made of similar quality, standards, and cooking performance that would be much more affordable to our population. He coined the term McWare by combining his last name McGee "MC" with the "Ware" in cookware and created the McWare brand. McWare pots have been purchased, used and loved in kitchens all across Louisiana since 1999.
You will not find our cookware in big box stores, not because we can't get there, but because our focus and support are for the Mom and Pop stores struggling to compete with the influx of big box stores. Our retailers are located all over Louisiana, with some in Texas, Mississippi and Arkansas.  We support small business 100%. We do this because we were raised in a small-town business and know that these are the stores who support our towns, teams and our local community's needs.  They mean the world to us and we are incredibly proud of our family history, our brand and our culture.  Creole, Cajun or simply Louisiana Born, it makes no difference, because in Louisiana, we love our food, we love our families and we love our culture and traditions.
Our Father retired in 2017 and his three daughters and one son obtained ownership of Guillory Wholesale and the brands Cajun Classic and McWare.  It was then  renamed "Cajun Classic Cookware", because that name is known and trusted throughout south Louisiana.  We are still a wholesaler and the distributor of these brands and we are located in Mamou Louisiana.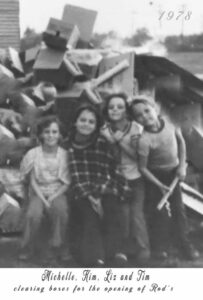 Michelle, Kim and Tim began working at the wholesale in 2007 and Liz joined in 2016.  We each come from a varied work history:  Michelle, went into apartment complex management, Kim, into Mental Health Administration, Liz into the dental field and Tim owned and operated his own grocery store.  Now we are all home and love the Louisiana cooks we meet each day on this journey.  "Comfort" is  synonymous with "love" in Louisiana kitchens and we would not have it any other way.
We are proud to be continuing our family's legacy. We truly appreciate all our retailers and our loyal customer base. We cannot express how much they mean to us and how excited we are to serve your cookware needs for many years to come.
We are MCWARE & CAJUN CLASSIC COOKWARE and we are very proud of our brand and the cooking quality you will discover when using our products.
Sincerely,  Michelle, Kim, Liz and Tim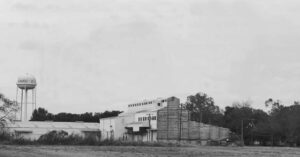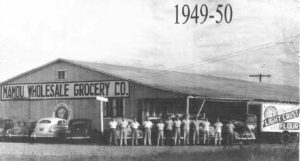 Note: I want to supply a little bit of history – Because it is often asked and discussed via FB. https://www.atlasobscura.com/places/abandoned-wagner-ware-factory Wagner/Magnalite – you will discover, the factory in Sydney Ohio, was in operation until the 1990s.  After the 90's they also began importing the Magnalite line of cookware for the past 20 plus years, up until they discontinued the line.
Many of our items are sourced in America, which is our first preference.  However, we also import items as is the case for any major wholesaler or retailer – i.e. Amazon, Walmart, Costco, Lowes, At&t, etc. and the list goes on and on, just like that iphone you probably have in your hand – it's sourced.  However, we do our best to supply local Mom and Pop stores with what they need to keep their business running and offer products at an affordable price to the public.