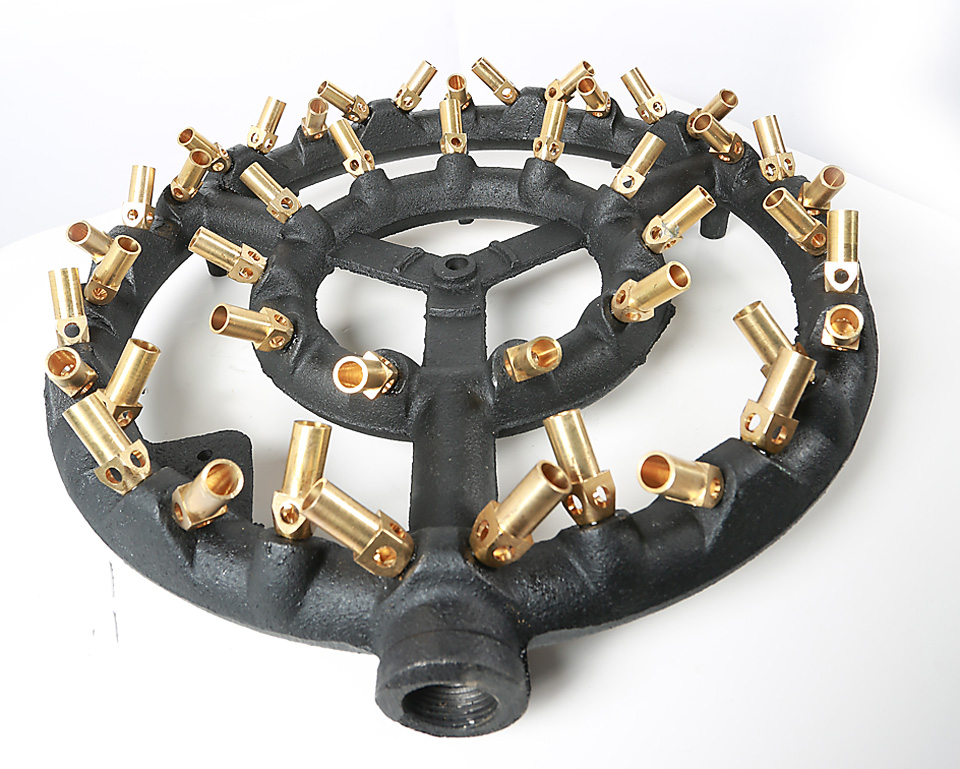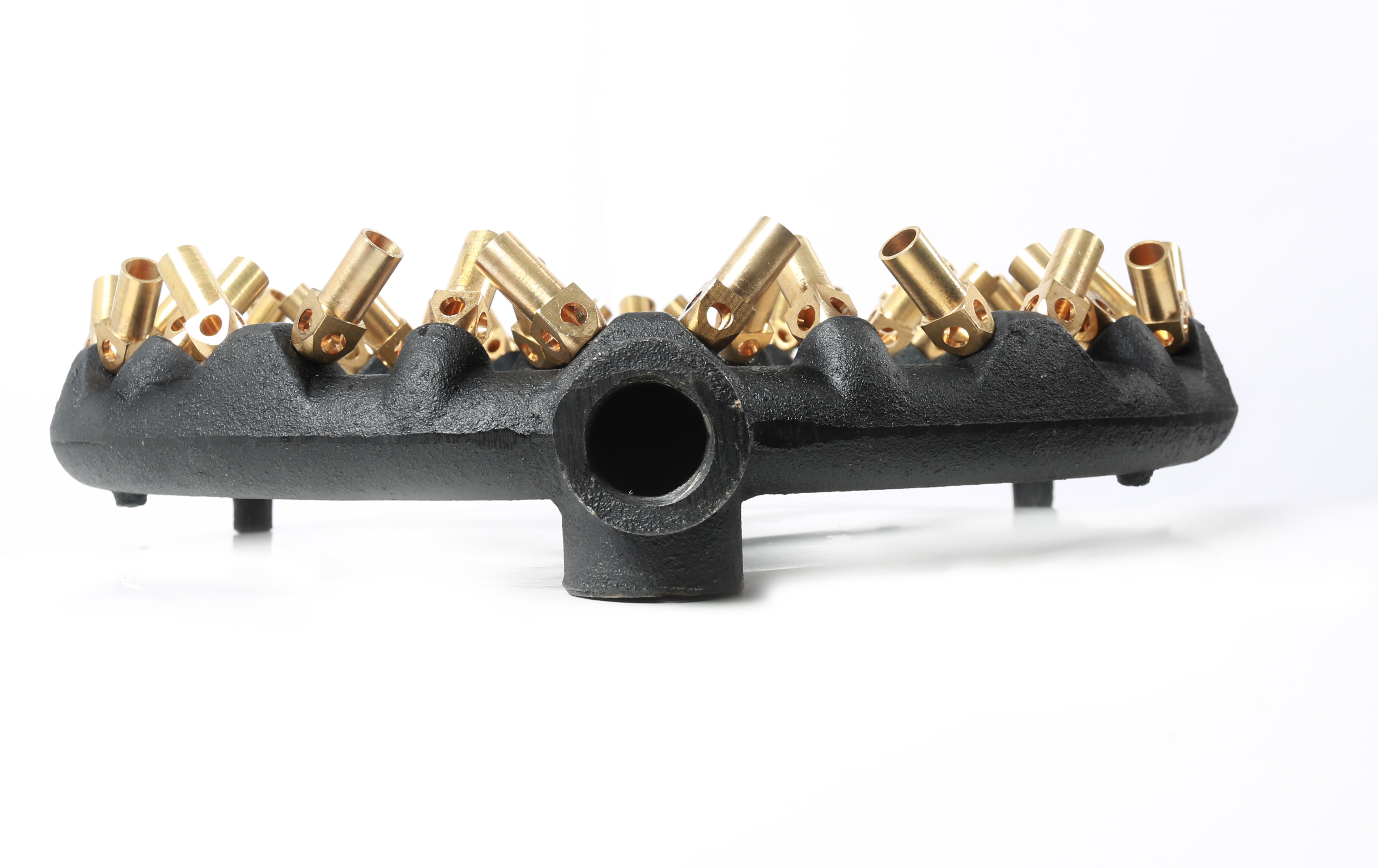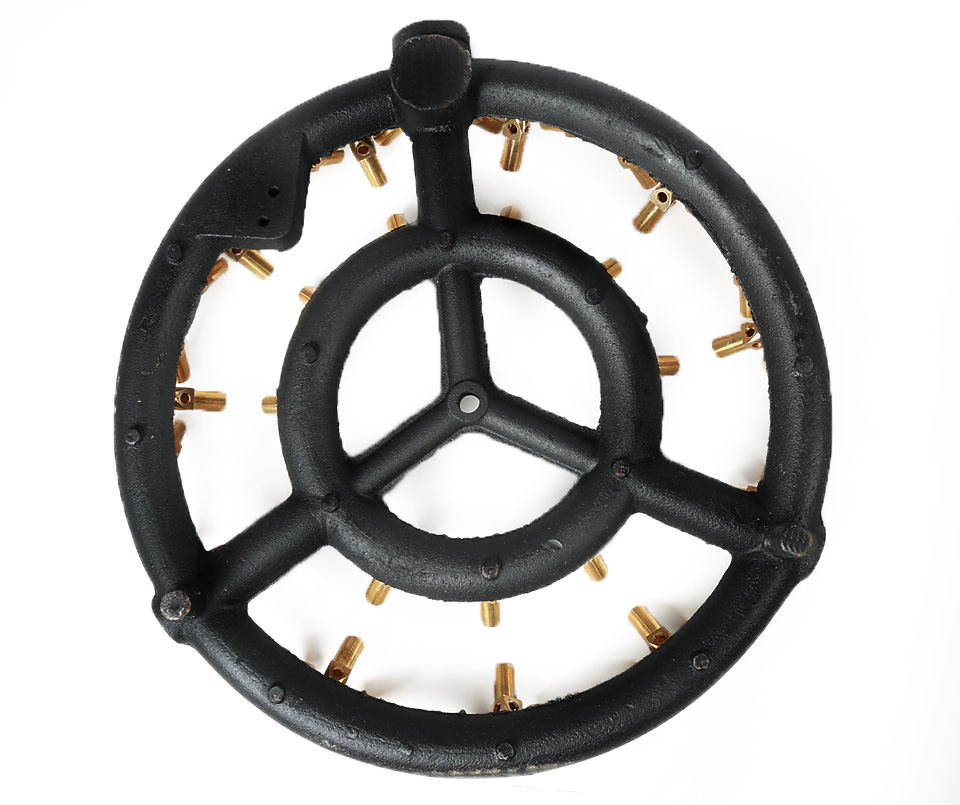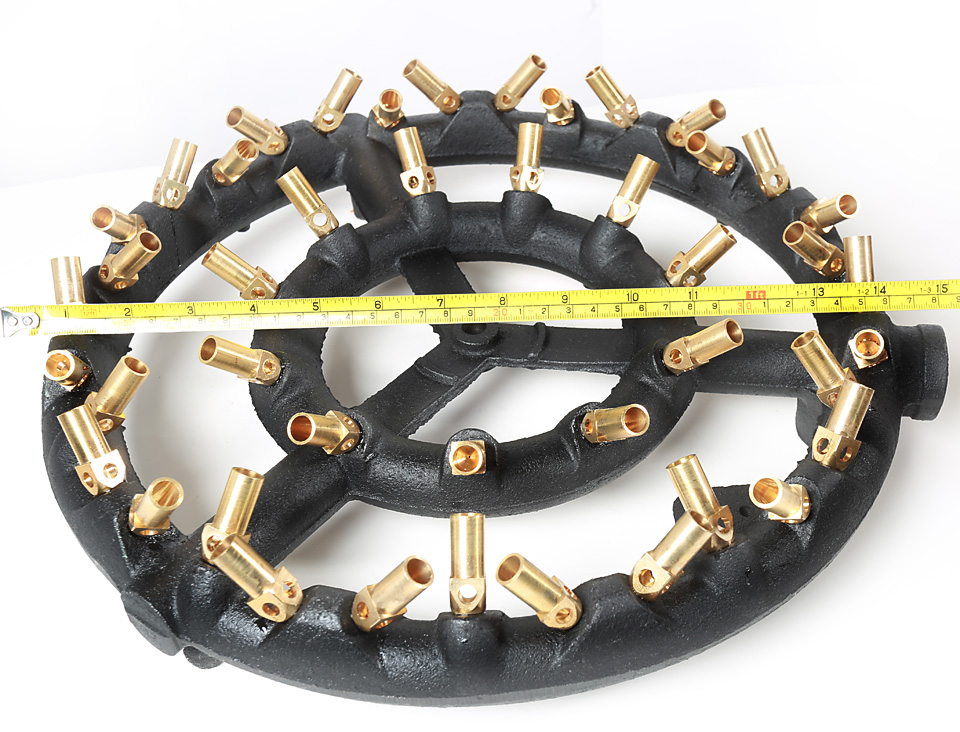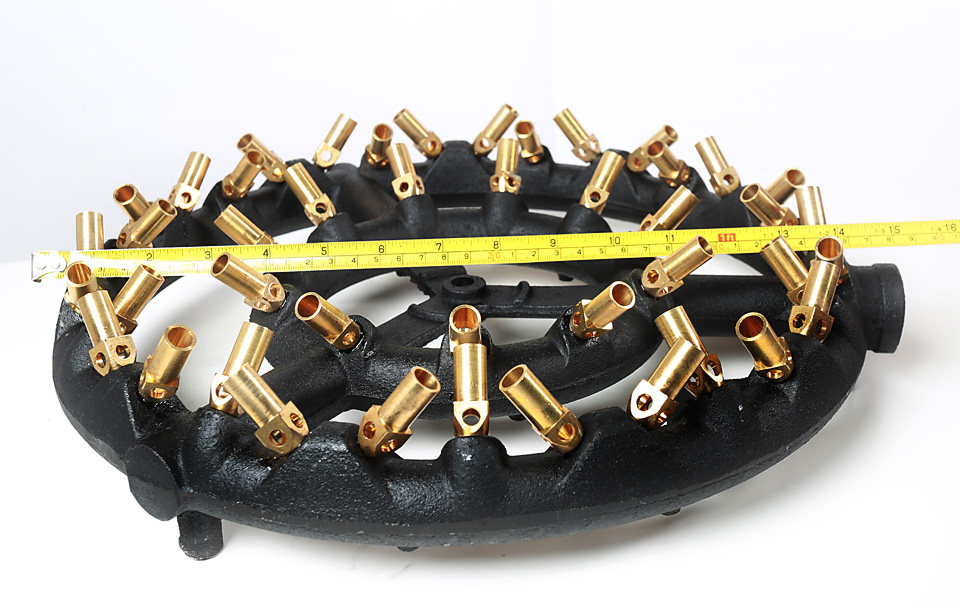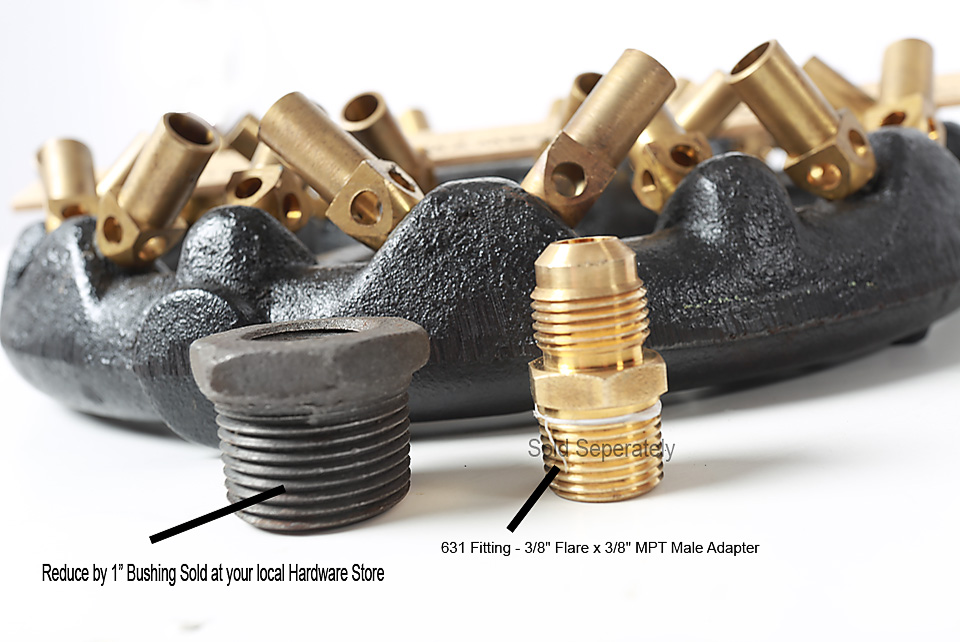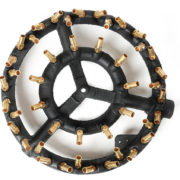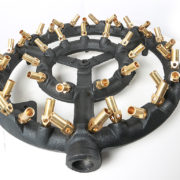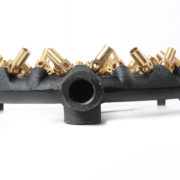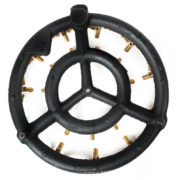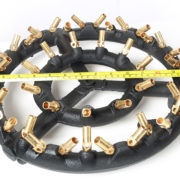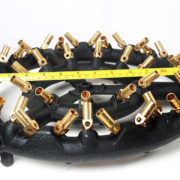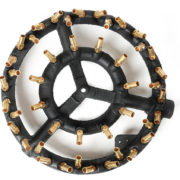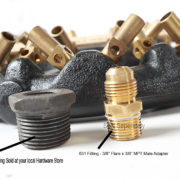 619BLP – Multi Jet Burner – 44 Brass Jet: PROPANE
Description
10,000 BTU'S PER JET.
Use in conjunction with the 631 Fitting – 3/8″ Flare x 3/8″ MPT Male Adapter for Hose (Sold Separately), reduced by a 1″ Bushing (sold through your local hardware suppliers).
When mounting multi jet,  be sure to allow for at least a 6-12″ clearance from the top of the jet to the bottom of the pot.
The greater the space the better the air flow, if you are less than the minimum of 6″ you will create too much back flow/pressure and blow out your jets.